In 2011 we honored:

Dr. Ruben Gallegos (a border educator with a true sense of his students' challenges),

"Rudy" Bowles (a leader on the court, in the schools, and on the judicial bench),

Rosemary Kowalski (building jobs from the fabric of special events),

Rick Rodriguez (creating productive use of real estate in Texas, Colorado, and Spain),

Maria Antonietta Barriozabal (a global leader for all people),

Paul Elizondo (conducting service to the people), and

Jon Esquival (the timeless role of composer-educator).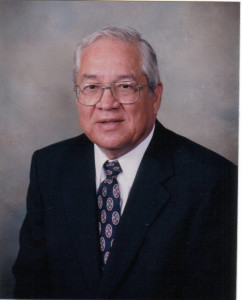 EDUCATION
Dr. Ruben Gallegos A Border Educator with a True Sense of His Students' Challenges
In 2001, Brownsville (Texas) Independent School District named an elementary school after Dr. Ruben Gallegos, who served for 34 years in public school administration there. Born in El Calavoz, Mr. Gallegos used his upbringing to inform his work as principal and assistant superintendent of the School of Migrant Children at Brownsville. He also served as executive director of International Educational Services, an agency that provides children of undocumented immigrants who have been arrested with a basic education as they await deportation or reunification.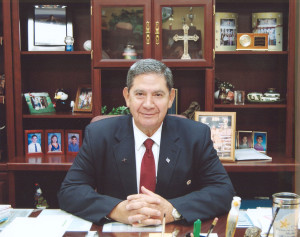 ATHLETICS
Rudolph "Rudy" Bowles A Leader on the Court, in the Schools, on the Bench
Rudolph "Rudy" Bowles attended college on a full basketball scholarship and distinguished himself playing as captain, second leading rebounder, and scoring champ. He emerged with a BA in Business Education that launched his career as a teacher and junior high and high school principal in his hometown, Eagle Pass, Texas. As principal, Mr. Bowles led Eagle Pass High School to Exemplary status for the first time. In 1983 he was elected Maverick County judge and served for eight years.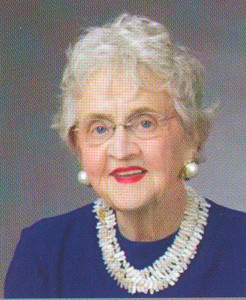 BUSINESS
Rosemary Kowalski Building Jobs from the Fabric of Special Events
In 1946, Rosemary Kowalski and her former husband, Henry, opened a tiny barbecue restaurant called Uncle Ben's. Catering of private parties began three years later, and grew the business into "Catering by Rosemary." In 1968, Ms. Kowalski catered most official Hemisfair events, which led to a contract providing all catering services in the city of San Antonio's new Convention Center. Today, her legacy is known as the RK Group, 22 companies under the ownership of son Greg Kowalski, one of the largest employers in San Antonio.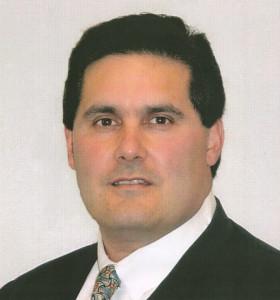 BUSINESS
Rick Rodriguez Creating Productive Use of Real Estate in Texas, Colorado & Spain
Rick Rodriguez began acquiring properties and organized Magi Realty, Inc. in 1991. Ten years later INC Magazine recognized Magi Realty as one of the fastest-growing, privately-held companies in the United States. In 1996, Mr. Rodriguez formed Brass Real Estate Funds. Since then, he has been responsible for the development of more than $500 million in real estate. Mr. Rodriguez has building experience in Texas, Colorado and many areas of Spain and is a member of the San Antonio Home Builders Association.
PUBLIC SERVICE
Maria Antonietta Berriozabal A Global Leader for All People
In 1981, Maria Antonietta Berriozabal became the first Latina elected to the San Antonio City Council, serving for 10 years. She received a fellowship award from Harvard University's John F. Kennedy School of Government to create and teach a class on minorities and women in political leadership. Ms. Berriozabal was appointed by President Bill Clinton in 1994 as U. S. Representative to the Inter-American Commission of Women of the Organization of American States. Her affiliation with the United Nations included serving as a U.S. delegate to the Fourth World Conference of Women in Beijing, China.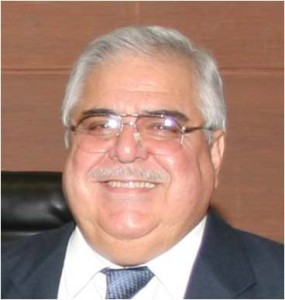 PUBLIC SERVICE
Paul Elizondo Conducting Service to the People
Originally a music educator, Paul Elizondo spent 16 years as a teacher, band director, and music supervisor in the Edgewood and San Antonio Independent School districts. Mr. Elizondo was elected State Representative in 1978 for District 57-1 and re-elected in 1980. Since 1983, Elizondo has served as Bexar County Commissioner, Precinct 2. He is a member of numerous organizations including the Texas State Teachers Association and the Music Educators National Conference.
MUSIC
Jon Esquivel The Timeless Role of Composer-Educator
While introducing generations students to the joys and logic of harmony and rhythm as a music teacher in the San Antonio Independent School District for 32 years, Jon Esquivel also composed more than 100 distinct pieces of romantic music. Mr. Esquivel's original Mass, "Rejoice in the Faith" premiered April 7, 2001 at St. Andrews Anglican Church in Riberas del Pilar, Guadalajara, Mexico. In 2010 he performed six of his compositions with the San Antonio College orchestra. Both his lessons and his compositions continue to echo through our culture.