In 2023 We are honoring:

Eliot Garza ( Business | CEO & Founder of Media Digital Source )

Sandra McFadin ( Special Recognition | Philanthropy )

Nick McFadin III ( Special Recognition | Philanthropy )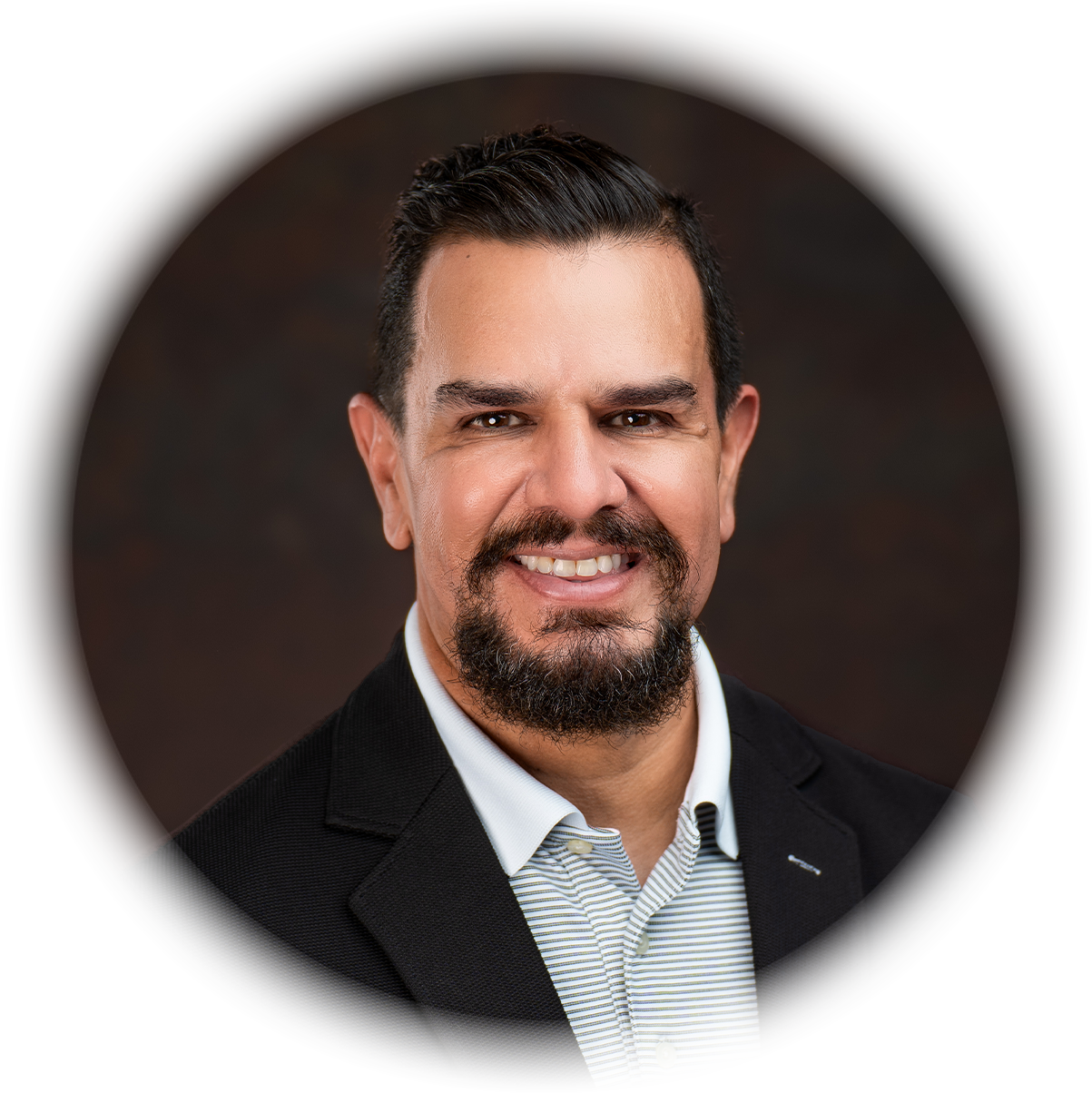 Eliot Garza
Business
An Innovative Leader in Digital Marketing and a Philanthropist
Eliot Garza began his journey toward leadership in sales and marketing in Alice, Texas where he was born and raised. Garza moved from Alice for more opportunities to San Antonio. He took on three jobs simultaneously, working as a car porter at the Tom Benson Chevrolet dealership, washing cars at a place within walking distance of his apartment, and doing kitchen work nights at the renowned Alamo Café.
During this time, Garza discovered that he shared a natural talent for sales with his father, who had been a life insurance salesman with 4+ decades of success. Eventually he landed an ad sales position for a local radio station 99.5 KISS and then KENS 5 television. There, during the next four-and-a-half years, Garza was instrumental in launching and growing Mysanantonio.com.
At the age of 31, Garza's career turned in an entrepreneurial direction toward marketing and advertising. In July 2006, he launched his first business periodical, Nside Magazine. The following year Garza added a medical edition, MD Monthly. Digital data delivery had increasingly impacted print publishing by 2012. Garza faced formidable challenges, including financial strain and necessity to adapt to this evolving business climate.
Garza tenaciously rebuilt his business into an advertising agency, Media Digital Source (MDS). The Covid-19 pandemic helped MDS grow to serve a national client base, when so much communication shifted to target an online social media viewership. Today, under Garza's entrepreneurial guidance, MDS boasts multiple millions in gross margins. Two affiliated companies have also emerged: The House of Content full-service content creative agency and The PEO Arm, a Professional Employer Organization that offers comprehensive outsourced HR
and compliance services to small and medium-sized businesses.
Lessons he learned from every struggle, success, and failure have helped Garza use his good fortune to express gratitude to individuals and businesses who have worked with him. For example, while Covid raged, threatening revenue losses for many city restaurants, Garza donated $1000 to commission Lisa's Mexican Restaurant to prepare meals for first responders and promote its new pickup service. His periodicals organized monthly networking events that recognized and celebrated individuals in entrepreneurship, medicine, and other industries.
Annual galas each raised between $60,000-$80,000 in charitable contributions. Over 18 years, Garza has raised more than $900,000 for local nonprofit charities, including HSFE. Garza says, "I have organized networking events, galas, and hosted art gallery shows, all with the aim of raising funds and awareness for causes such as education and mental health. It is my belief that by leveraging my platforms, I can make a positive impact and contribute to the betterment of society."
"Supporting Hispanic Sports Foundation for Education's mission, and its Scholarship Fund, is deeply important to me. While I intentionally chose not to pursue college after graduating high school, I recognize the value and impact that education can have on individuals' lives.
"Growing up, I was raised with the belief that entering the workforce with strong communication skills and confidence was the best path for success." However, neither of Garza's parents were able to complete their educations. His father did not know his biological parents. His mother had to quit school to raise her siblings when her parents died. "My generation had to start from scratch and figure things out on our own. Given this background, I feel a strong sense of connection to those who may be facing similar challenges. By supporting the Scholarship Fund, I hope to provide opportunities for deserving students to choose to pursue higher education." As the proud father of a fifth-grader at Cornerstone Christian School, Garza has also clarified personal motivations and priorities. He now approaches risks with calculated precision and treasures recognition. He says "It is a privilege to have the opportunity to guide and support my daughter to navigate future paths." He is able to give her the private school education he hopes will propel her to become the first university graduate of the family.
For nearly two decades, Garza has been a marketing industry leader, helping Texas and national businesses and nonprofits grow through innovative online strategies, creative promotion, and PEO administrative solutions. HSFE is proud to welcome Eliot Garza into the distinguished
group of National Hispanic Heritage Hall of Honor members.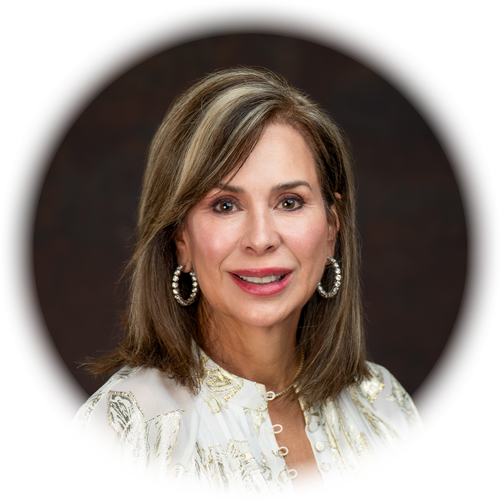 Sandra Saks McFadin
Special Recognition
For Outstanding Leadership in Service of Others in Need and for Philanthropy

Sandra Saks McFadin, a San Antonio native, has made her mark in real estate and development across Texas. Her dedication to her roles as a loving wife, mother, and daughter have translated seamlessly into her career. Her tenants have always received compassion and support, and she
has played a pivotal role in the success of many businesses. Frederick Costa, owner of Frederick's Restaurant recalls that "Sandy was always there supporting me from the very beginning and helped me establish my restaurant. I owe my gratitude to her as do many others." Sandy's commitment to education and her passion for breaking the cycle of poverty shine brightly. She not only supports education financially but also encourages and motivates others to join the cause.
According to her, supporting scholarships isn't limited to writing checks; it's about volunteering at schools and charity events, creating opportunities for others. Her husband Nick says, "She explores 501(c)3's, does a thorough job of researching them for our Family Foundation. She is a natural enthusiast and the most compassionate, loving, and giving person I
have ever known."
Sandy and Nick share a profound belief in the transformative power of education. Sandy believes that higher education fosters lifelong relationships, strengthens networking, and boosts confidence. Their shared passion for supporting family and youth is evident in their dedication to helping parents provide opportunities for their children, even when financial constraints seem insurmountable. The McFadin's firmly believe that when you help one person, that kindness comes full circle, sometimes in unexpected ways. They have seen scholarship recipients return to fulfill their potential, a testament to the impact of their support.
Mentoring also holds a special place in Sandy and Nick's hearts. They urge students to trust their mentors and coaches, emphasizing the importance of listening and learning. The McFadin's also admire and collaborate with other philanthropic figures recognized by HSFE. For Sandy, Gordon Hartman has been a role model. "I have watched the work he does daily to create the most fabulous place in the world for those with special needs. It's just a beautiful thing when you can give every single day to others, and that's what he does. He is building a legacy that will provide happy moments for others longer than he will live. The very first time I walked Morgan's Wonderland was an emotional day for me, a turning point in my life. I became passionate about the special and specific needs of others. Gordon Hartman has dedicated his adult life to giving.
Giving love, hope, and joy. This is what we all should aspire to do daily. I recently worked with the NFL Alumni in a local charity event financially supporting Morgan's Wonderland. This was a happy give back moment for me."
Nick and Sandy McFadin's induction into the National Hispanic Heritage Hall of Honor is a well-deserved recognition of their commitment to bettering the community through education.
While they usually prefer working behind the scenes, this honor acknowledges their significant contributions to raising funds for low-income Hispanic youth scholarships.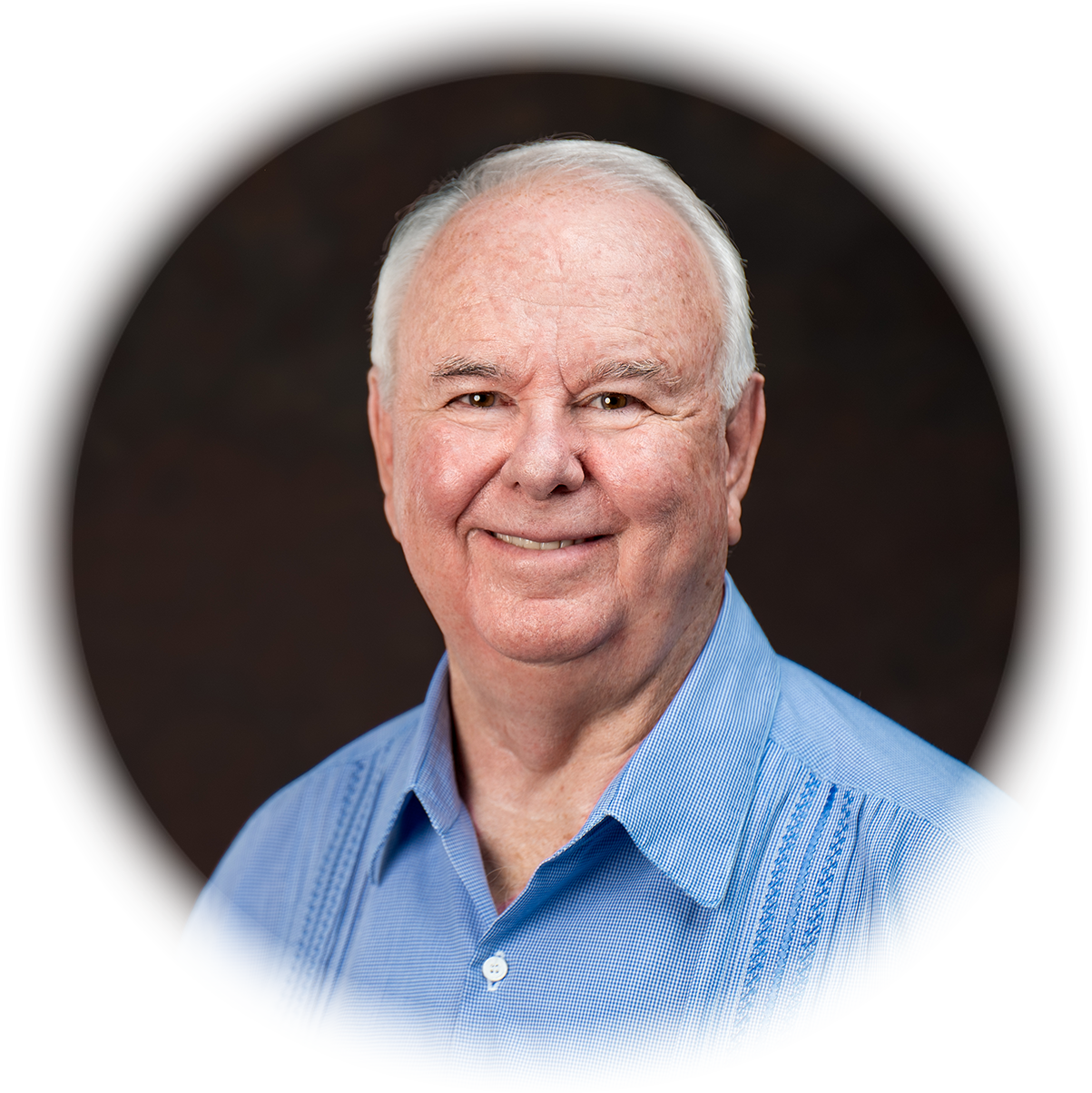 Lee Nick McFadin III
Special Recognition
For Support of Education for Students in Need and for Philanthropy

Lee Nick McFadin III, affectionately known as "Nick," is a true product of San Antonio, a city he holds close to his heart. His journey began at Jefferson High School, where he discovered the values of hard work and dedication through his participation in high school sports. Nick recalls that being a part of the golf team required endless hours of intense training, hitting practice balls, doing well in academics and, most importantly, learning to trust in himself. "I was never very good when starting out in a sport, but I quickly realized that through hours of hard work, I could become better and better."